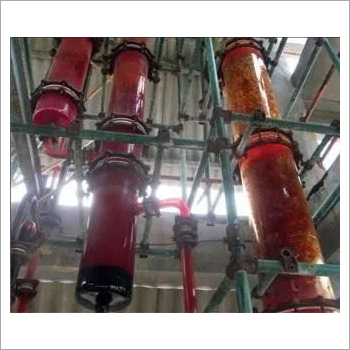 Price And Quantity
1000000 INR

As per buyer requirement Unit
Product Description
We are one of the prominent firms, involved in the business of manufacturing and supplying Bromine Recovery Plant. This plant is widely installed in chemistry labs, research laboratories, chemical and pharmaceutical industries. It is designed having a receiving tank, condenser, chemical carrying vessel as well as heating assembly. This plant is fed with chlorine to get bromine which is then collected into the receiving vessel. We also offer this plant is different specifications in order to meet clients' varied demand. Bromine Recovery Plant is easy to install and is known for its long service life.

Features:

Sturdy structure
Trouble free performance
Low maintenance
Bromine Recovery Plant
From Industrial Effluents (NaBr/KBr/HBr)
From Sea Bittern
Available up to 600 mm Dia.
Purity : 99.5% w/w (Min.) Bromine Content:0.3% w/w (Max.) Chlorine Content.
Over View Of The SystemThe system consists
Stripping /Reaction Column Glass
Cooling/Chilling Heat Exchangers Glass
Phase Separator Glass
Bromine Purification Column Glass
Pure Bromine Condenser Glass
Vent / Guard Condenser Glass
Bromine Reboiler Glass
Bromine Product Cooler Glass
Crude / Pure Bromine Collecting Receiver glass
Raw Material Requirement
Sea Bittern (Brine)/ NaBr /KBr
Chlorine Gas
30% HCL
Product Specifications
Bromine Liquid : 99.7% (w/w, min)
Chlorine: 0.3 % (w/w, max)
Nonvolatile matter: Balance
Utility Requirement
L.P.Steam-3.0 bar
Cooling Water 32 Deg C
Chilled Water 5 Deg C
Get in touch with us